Gutter Cleaning Melbourne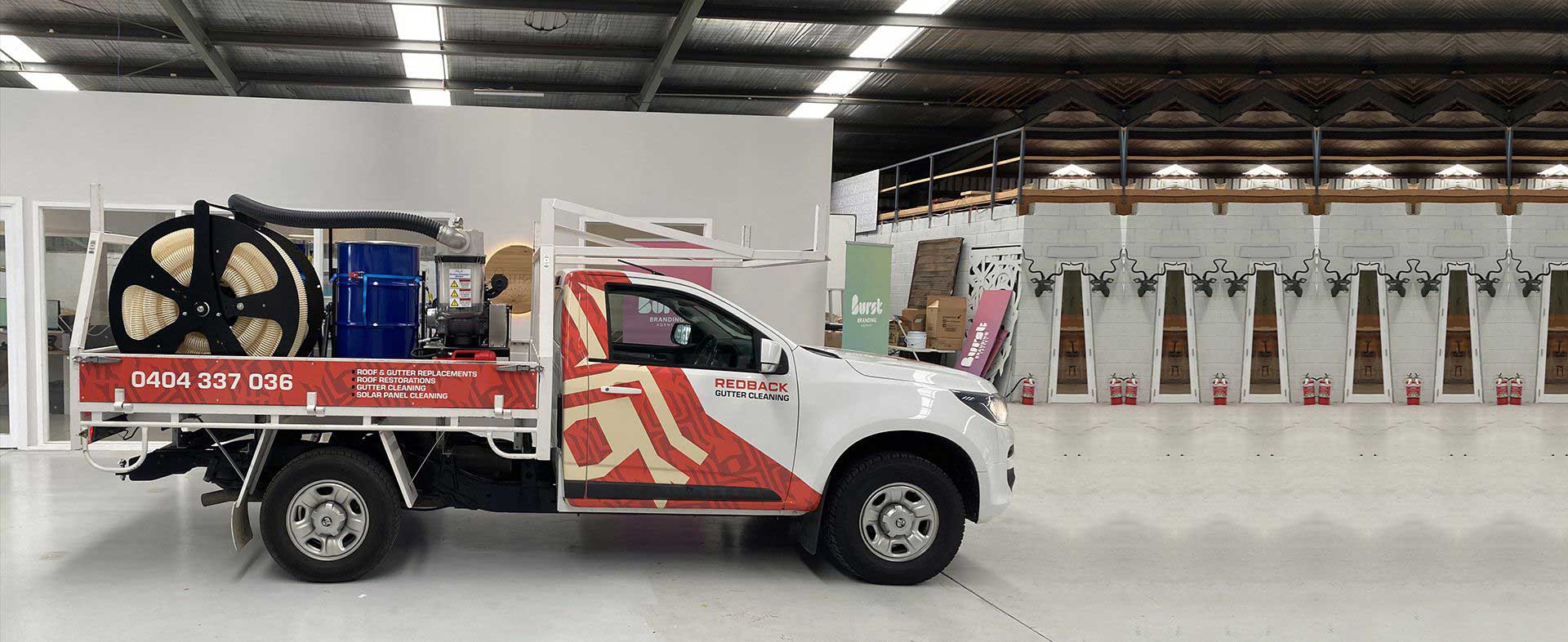 Are your gutters clogged up with dirt, mud, mould, leaf litter, and other debris? Dirty gutters are a bad look for your property and they also leave your home vulnerable to damage. Clogged gutters can lead to rust and leaks in your guttering and will cause structural damage to your home. If you want to clean your gutters without having to climb up on the ladder, contact Redback Guttering today.
With years of industry experience and all the right equipment for the job, our team can clean your gutters in no time at all. Our gutter cleaning services will leave your gutters looking great and working at their best. We won't just scoop the mess out of your gutters and into your garden, either! You can be sure that Redback Guttering will leave your home cleaner than when we arrived.
You called Redback Guttering for your gutter guard, rusted or damaged gutters, overflowing or overgrown rubbish in the gutters, or maybe you needed to get your roof repaired or rejuvenated.
At Redback Guttering, we also specialise in roof and gutter replacement and repair services. If your roof or gutters have been damaged due to a build-up of debris, we can provide all the additional services you need. Contact us today!
Redback Guttering is highly experienced in all roofing and guttering issues. Don't wait until it's too late and the damage is done. Keep your home safe and looking it's best by calling Redback Guttering today for a no-obligation free quote.
Renew Your Gutters with Professional Gutter Cleaning Services
Is your home's exterior losing its charm due to neglected gutters? If so, our premier gutter cleaning services are at your disposal to restore both the aesthetics and functionality of your gutter system. Say farewell to blocked channels and potential water damage – we're here to ensure your peace of mind.
Gutters play a pivotal role in safeguarding your home from the adverse effects of water accumulation. Over time, leaves, twigs, and debris can accumulate within the gutters, obstructing the smooth flow of rainwater. This not only hampers the efficiency of your gutter system but also poses the risk of water overflow, which can lead to costly structural damage.
Our team of highly-trained gutter cleaning specialists is dedicated to addressing these issues effectively. Equipped with state-of-the-art tools and an in-depth understanding of gutter systems, they undertake a meticulous approach to ensure the optimal performance of your gutters. By removing all debris and buildup, we ensure that rainwater is guided away from your property, preventing any potential harm.
What's Included in Our Gutter Cleaning Service
Our Gutter Cleaning Service goes beyond a mere surface clean. We delve deep into the intricacies of your gutter system to deliver a comprehensive solution. Here's what you can expect:
1. Thorough Inspection: We start by evaluating the current state of your gutters, identifying any signs of damage or potential concerns.
2. Debris Removal: Our team manually clears out leaves, twigs, dirt, and other debris that have accumulated within your gutters.
3. Flushing and Unclogging: We ensure that downpipes and channels are free from blockages, allowing rainwater to flow smoothly.
4. Gutter Realignment: If necessary, we adjust and realign gutters to optimise their water-carrying capacity.
5. Post-Cleaning Evaluation: Once the cleaning process is complete, we conduct a final assessment to ensure all issues have been addressed.
By opting for our professional Gutter Cleaning Services, you're not only preserving the structural integrity of your property but also enhancing its curb appeal. Don't let neglected gutters compromise the value of your home – contact us today to revitalise your gutter system and enjoy long-lasting protection against water-related woes.
Frequently Asked Questions
Gutter Cleaning Specialists at Your Service
At Redback Guttering, we take pride in the proficiency of our gutter cleaning specialists. With years of experience under their belts, they possess the expertise to tackle even the most stubborn clogs and grime. We understand that every property is unique, which is why we offer tailored solutions to cater to your specific gutter cleaning needs.
Our specialists begin by conducting a comprehensive assessment of your gutters. This enables them to devise a cleaning strategy that aligns with the layout of your gutter system. From manual removal of debris to the use of specialised tools, our team utilises the most effective techniques to restore your gutters to their optimal condition.
Redback Guttering has over 20 years of experience in guttering and roofing services. We are a highly experienced and reputable company that provides top-quality services to our customers.
Redback Guttering is a family business that understands the value of a family home. We offer a range of guttering options to suit any home, and our team of experts are on hand to provide advice and support every step of the way. Our experienced team of roofers and plumbers are fully licenced and insured, so you can rest assured that your home is in good hands. We offer a range of guttering services, from installation and repairs to maintenance and cleaning, so we can keep your gutters in tip-top condition all year round.
Redback Guttering is a trusted name in roof and gutter services. We offer a 10-year guarantee on all of our work, so you can be confident in the quality of our services.
20+ Years Experience
Fully Insured & Licensed Plumbers
Family Owned & Operated
10 Year Guarantee
Redback Guttering provided me with a quick turn around and showed me potential problems down the track with our guttering, we would highly recommend!
F Murray
Beautiful job and really well done. My brother in law was a roof tiler and he said it was a fantastic job. Every detail was perfect even down to the colour choice. Darren and Gavin thank you so much. Consumers you would be crazy to go past these guys. The best part was the honesty. You don't really get that anymore so it was really refreshing
Melinda Meyer
I want to thank redback guttering and Darren in particular for the wonderful care and attention he gave in fixing my mothers flashing to her roof. His quote was reasonable, his personality was very happy and considerate nothing was too much trouble for him to do. I will be calling on him again for any of our plumbing needs.
Maree Chandler
HELENE CUGURNO
3 March 2023
Darren was very prompt to come and help, gave me very good advice to minimise cost of repair to home timber fashia, very honest, the team came inspected reattached Fashia fixed everything brilliantly, will recommend Darren and his team to all that need professionally roof, fashia, and guttering work done
Darren and boys did a wonderful job installing new gutters around my house. I highly recommend this team if you want a quality job.
Shannon Beath
9 August 2020
Fondel Mabols
9 August 2020
Got this bloke in to do my gutters on my house. He did such a good job I ended up pulling them off and getting him back again the next day so I could watch him work all over again. 10/10 would look up his shorts again on the ladder
Dave Stevens
9 August 2020